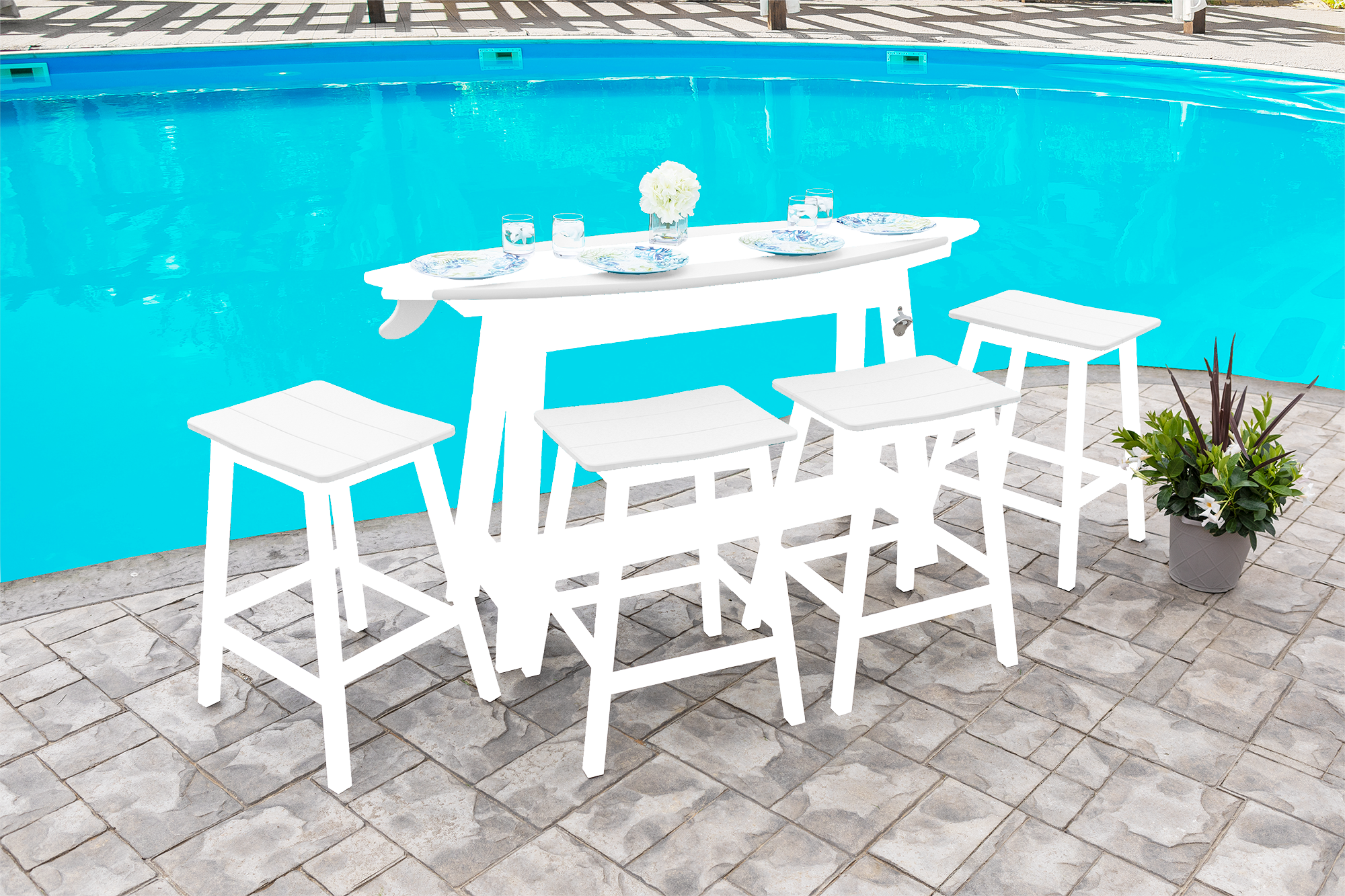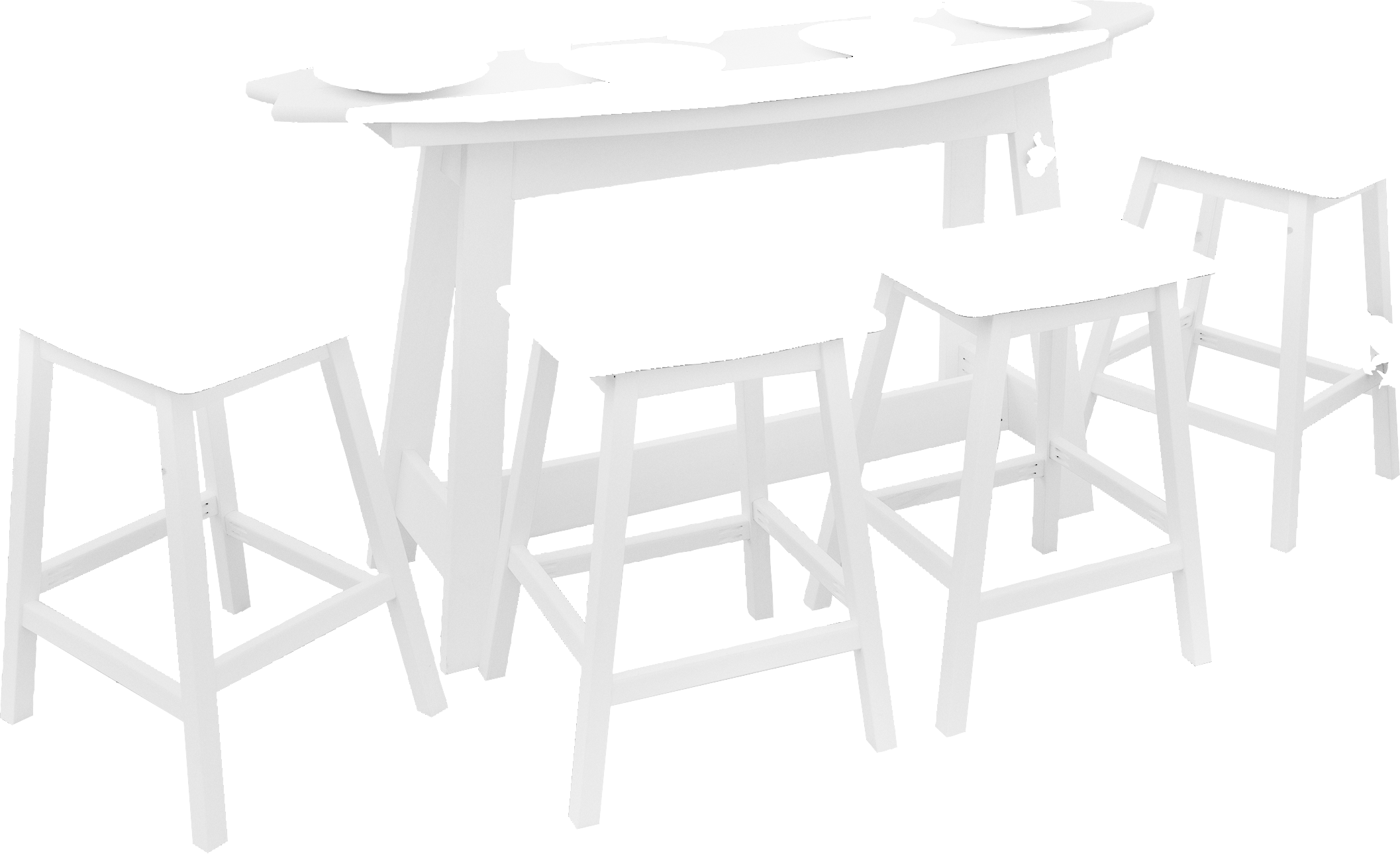 Black

Bright White

Ivory

Tudor Brown

Light Gray

Turf Green

Cherrywood

Dark Gray

Patriot Blue

Weathered Wood

Cedar

Cardinal Red

Blue

Tropical Lime Green

Lemon Yellow

Bright Orange

Aruba Blue

Bright Purple

Bright Red

Pink

Powder Blue

Natural Teak (WOOD GRAIN)

Antique Mahogany (WOOD GRAIN)

Coastal Gray (WOOD GRAIN)

Brazilian Walnut (WOOD GRAIN)

Driftwood Gray (WOOD GRAIN)

Birchwood (WOOD GRAIN)

Seashell (WOOD GRAIN)

Black

Bright White

Ivory

Tudor Brown

Light Gray

Turf Green

Cherrywood

Dark Gray

Patriot Blue

Weathered Wood

Cedar

Cardinal Red

Blue

Tropical Lime Green

Lemon Yellow

Bright Orange

Aruba Blue

Bright Purple

Bright Red

Pink

Powder Blue

Natural Teak (WOOD GRAIN)

Antique Mahogany (WOOD GRAIN)

Coastal Gray (WOOD GRAIN)

Brazilian Walnut (WOOD GRAIN)

Driftwood Gray (WOOD GRAIN)

Birchwood (WOOD GRAIN)

Seashell (WOOD GRAIN)
Surf Set
Our eye-catching Surf Set amplifies the fun, warm-weather feeling of any outdoor space. The high table is perfect for enjoying casual meals, presenting snacks and bottles of cold drinks—especially with its built-in bottle opener.
Select from a 4-foot or 6-foot table length, and pair with as many bar stools as you need. The nesting surf stool was recently updated to have a more minimalist profile, and like the table, are completely water and UV resistant, so they'll keep looking bright and fresh each summer.
Styling Tip:
The novel design of this set makes it extra photo-worthy, so gather with friends or family around the table and make it the setting of your annual, unforgettable summer photo.

| | |
| --- | --- |
| Accent Color | aruba blue, black, blue, bright orange, bright purple, bright red, bright white, cardinal red, cedar, cherrywood, gray, ivory, lemon yellow, light gray, patriot blue, pink, powder blue, tropical lime green, tudor brown, turf green, weathered wood, woodgrain antique mahogany, woodgrain birchwood, woodgrain Brazilian walnut, woodgrain coastal gray, woodgrain driftwood gray, woodgrain natural teak |