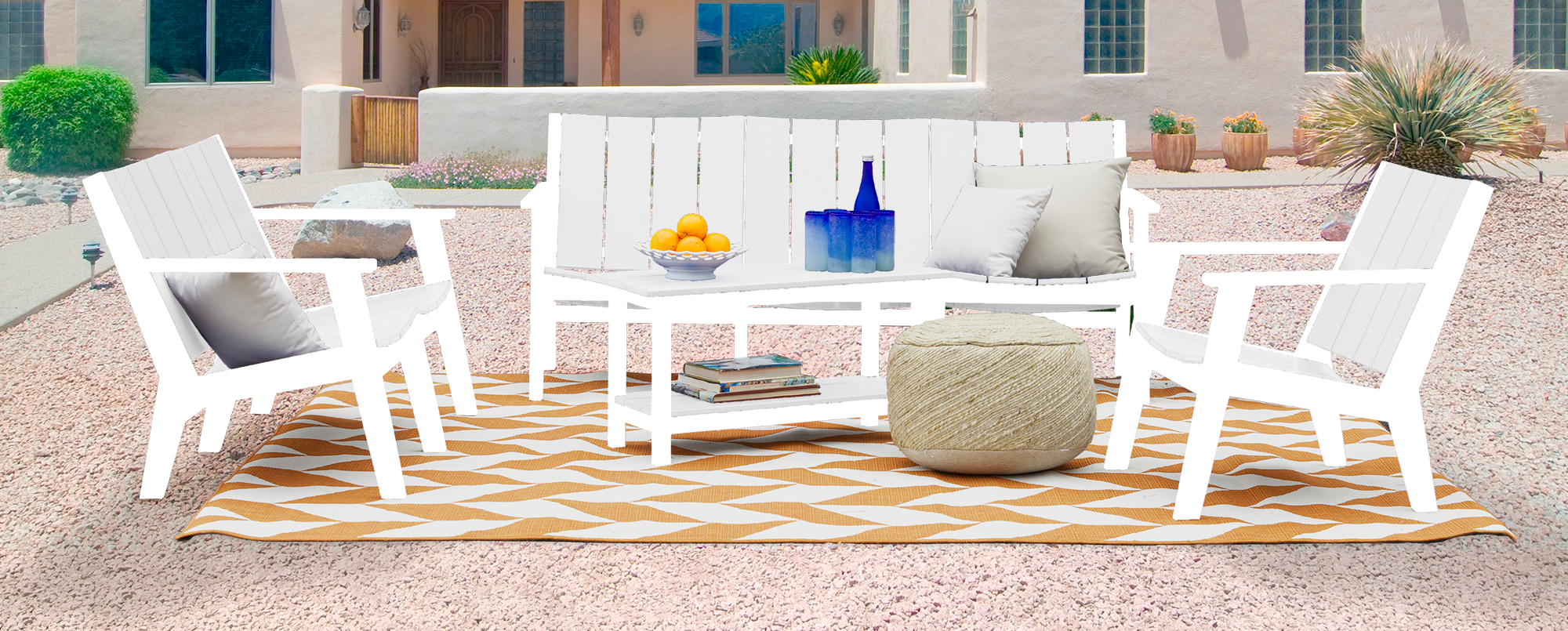 Black

Bright White

Ivory

Tudor Brown

Light Gray

Turf Green

Cherrywood

Dark Gray

Patriot Blue

Weathered Wood

Cedar

Cardinal Red

Blue

Tropical Lime Green

Lemon Yellow

Bright Orange

Aruba Blue

Bright Purple

Bright Red

Pink

Powder Blue

Natural Teak (WOOD GRAIN)

Antique Mahogany (WOOD GRAIN)

Coastal Gray (WOOD GRAIN)

Brazilian Walnut (WOOD GRAIN)

Driftwood Gray (WOOD GRAIN)

Birchwood (WOOD GRAIN)

Seashell (WOOD GRAIN)

Black

Bright White

Ivory

Tudor Brown

Light Gray

Turf Green

Cherrywood

Dark Gray

Patriot Blue

Weathered Wood

Cedar

Cardinal Red

Blue

Tropical Lime Green

Lemon Yellow

Bright Orange

Aruba Blue

Bright Purple

Bright Red

Pink

Powder Blue

Natural Teak (WOOD GRAIN)

Antique Mahogany (WOOD GRAIN)

Coastal Gray (WOOD GRAIN)

Brazilian Walnut (WOOD GRAIN)

Driftwood Gray (WOOD GRAIN)

Birchwood (WOOD GRAIN)

Seashell (WOOD GRAIN)
Jayden Seating with Fenwick Tables
Our Jayden Collection combines comfort and vivid charm in a smart new silhouette. Vertical slats and square edges reference clean-cut, contemporary design, while thoughtful ergonomics allow for body ease whether entertaining friends for hours, or curled up on the patio with a good book. The collection consists of a club chair, a duo seat and an extended bench with seating for three.
The smart two-tone design can be customized with an extensive selection of UV-resistant colors and natural-looking woodgrains.
Marine-grade steel fasteners bring added durability to the Jayden collection, yet stay neatly out of sight.
You can easily move and store your Jayden furniture, due to its slimmer design.
Styling Tip:
Add a Fenwick table to the mix – its complementary clean lines and plank design make it a perfect match. So do its dimensions, which are roomy enough to stow books and magazines, and hold drinks and small plates for guests.
| | |
| --- | --- |
| Accent Color | aruba blue, black, blue, bright orange, bright purple, bright red, bright white, cardinal red, cedar, cherrywood, gray, ivory, lemon yellow, light gray, patriot blue, pink, powder blue, tropical lime green, tudor brown, turf green, weathered wood, woodgrain antique mahogany, woodgrain birchwood, woodgrain Brazilian walnut, woodgrain coastal gray, woodgrain driftwood gray, woodgrain natural teak |