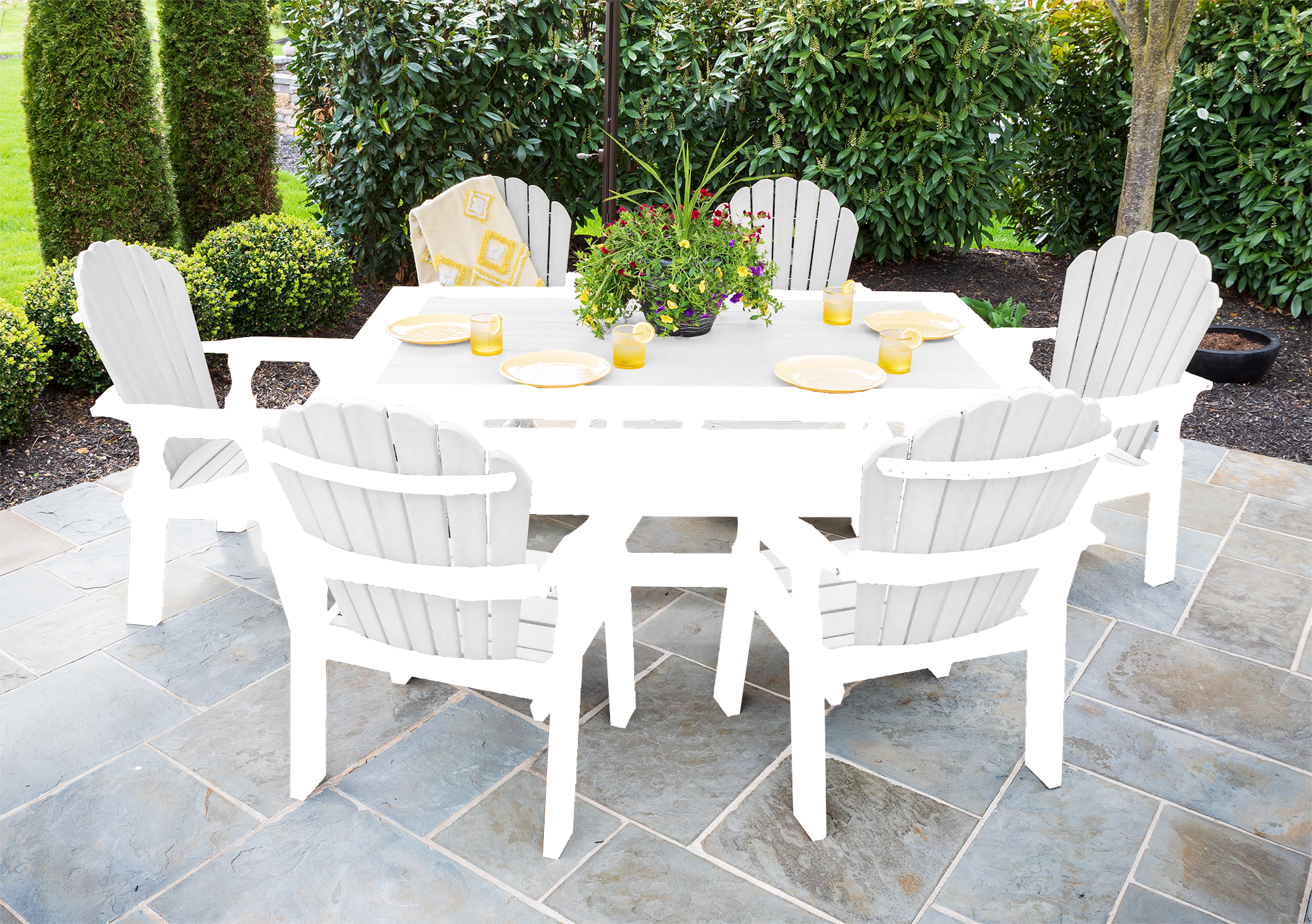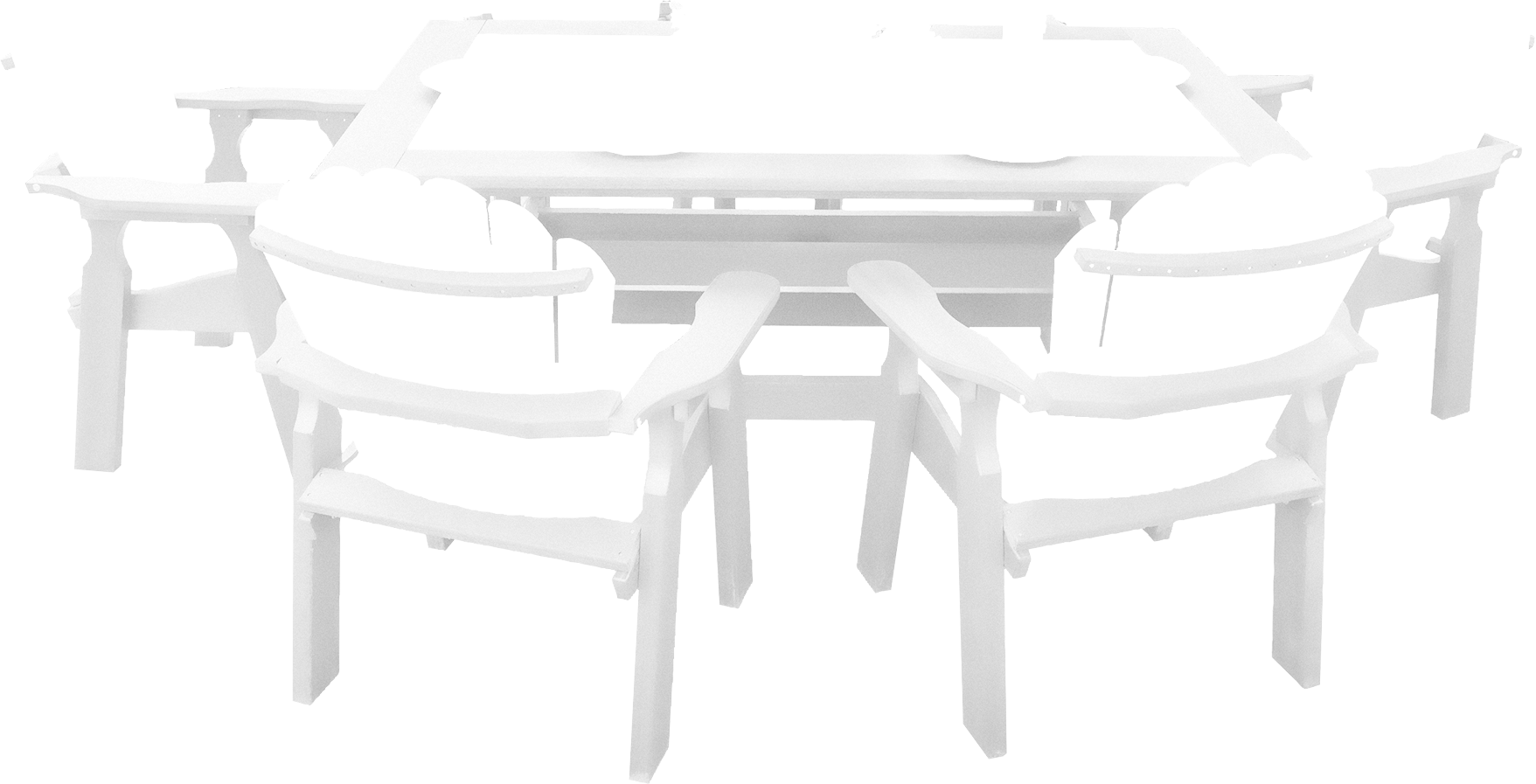 Black

Bright White

Ivory

Tudor Brown

Light Gray

Turf Green

Cherrywood

Dark Gray

Patriot Blue

Weathered Wood

Cedar

Cardinal Red

Blue

Tropical Lime Green

Lemon Yellow

Bright Orange

Aruba Blue

Bright Purple

Bright Red

Pink

Powder Blue

Natural Teak (WOOD GRAIN)

Antique Mahogany (WOOD GRAIN)

Coastal Gray (WOOD GRAIN)

Brazilian Walnut (WOOD GRAIN)

Driftwood Gray (WOOD GRAIN)

Birchwood (WOOD GRAIN)

Seashell (WOOD GRAIN)

Black

Bright White

Ivory

Tudor Brown

Light Gray

Turf Green

Cherrywood

Dark Gray

Patriot Blue

Weathered Wood

Cedar

Cardinal Red

Blue

Tropical Lime Green

Lemon Yellow

Bright Orange

Aruba Blue

Bright Purple

Bright Red

Pink

Powder Blue

Natural Teak (WOOD GRAIN)

Antique Mahogany (WOOD GRAIN)

Coastal Gray (WOOD GRAIN)

Brazilian Walnut (WOOD GRAIN)

Driftwood Gray (WOOD GRAIN)

Birchwood (WOOD GRAIN)

Seashell (WOOD GRAIN)
Dining Set
Comfort is key when it comes to transforming an outdoor space into one where friends and family love to gather year round. Here, we've combined an oversized table with Adirondack-style chairs edited for ease and long-term sitting sessions. Chairs are generously sized, with ample armrests and broad backs. Horizontal-plank seats have been carefully designed to mold to your body, and provide an ergonomic cradle that's also easy to sit down and rise from.
This set is low-maintenance: Keep clean with soap and water.
Built-in UV protection keeps colors crisp for years.
Get creative with color! Our two-tone design means you can choose contrasting colors for the border. Select from our extensive palette of wood grains and UV colors.
| | |
| --- | --- |
| Accent Color | aruba blue, black, blue, bright orange, bright purple, bright red, bright white, cardinal red, cedar, cherrywood, gray, ivory, lemon yellow, light gray, patriot blue, pink, powder blue, tropical lime green, tudor brown, turf green, weathered wood, woodgrain antique mahogany, woodgrain birchwood, woodgrain Brazilian walnut, woodgrain coastal gray, woodgrain driftwood gray, woodgrain natural teak |